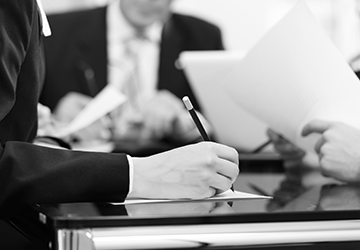 A Will is a legal declaration where a person provides for the transfer of his or her property at death.
Wills: 
When you pass, it is important to know that your property will be handled in accordance with your wishes and intentions. A Will is one of the most important documents in the estate planning process and outlines the distribution of your assets after your death. Therefore, it is important to have a qualified attorney aid in the planning and execution of your Will to ensure your wishes and expectations are met after your passing. 
Probate: 
On the other side of the estate planning coin is Probate. Probate is the legal process of administering the estate of a person after they have died, and by which the property of a decedent is transferred to the beneficiaries of a Will, or the legal heirs if there is no Will. During this process, there is an authentication of the last will and testament, payment of financial bills and distribution of assets to designated beneficiaries. 
While the idea of creating a Will and beginning your estate plan can be overwhelming, attorney Douglas C. Lauenstein is here to help. For professional guidance and counsel on creating a comprehensive Will and help with the Probate process, contact Douglas C. Lauenstein today. 
Click Below to get in touch with us.